Big news folks, I moved! Readers, meet Hygge House. Hygge House, meet the blog
A while back, I mentioned that Beau and I would be moving into our own place soon, and we finally did! We're in a cute little three bedroom, one bathroom home not too far from each of our parents' homes and not terribly far from Beau's office.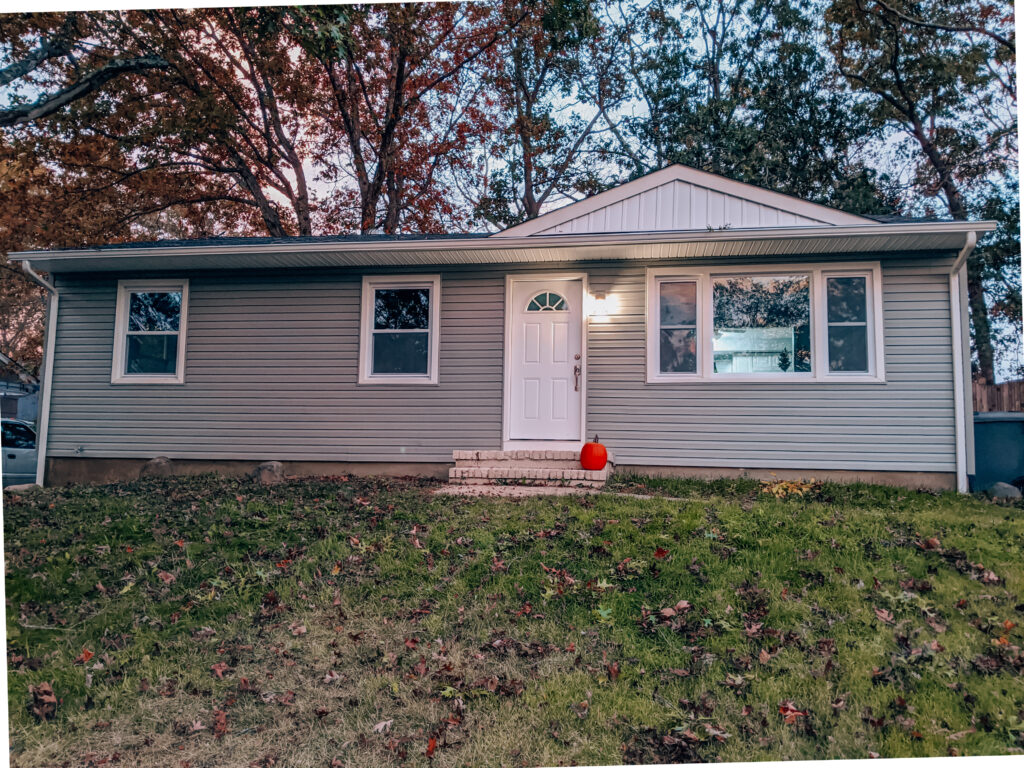 Closing
It was a super stressful week leading up to it, the closing ended up being pushed two days, and the morning of, we weren't even sure that we would be closing! So it was a very low stress time for me, obviously. But closing day itself went so smoothly, everything was signed, sealed, and delivered by 10 AM! Immediately we jumped into work mode. The hot water heater had to be replaced, we made the world's largest Costco order of cleaning supplies, and everything started getting boxed up. It was a chaotic day that we ended with pizza, champagne, and our families over the house.
That first weekend, we moved in so many boxes and made the first of many Ikea trips. It's now been three weeks since we moved in, the place still looks a bit like a bomb went off (just a little!), and we're so excited to be here. The house is a great starter home, and we couldn't be more excited to make it our home. We've been slowly getting into projects, most of which so far have been fixing, cleaning, and prepping for winter!
DIY Work
There hasn't been too much work to do inside, nothing that can't be proper DIY'd! We've replaced the hot water heater, a cabinet door, and I'm just about an expert on repairing toilets by now! Outside, our landlord had a company come in to do the heavy lifting work. Taking down a dead tree, repairing the old retaining wall, and upgrading the fencing. We still have to take down the old shed, seal the wood on the deck, mow everything, and the raking, my gosh, the raking we've had to do! It doesn't help that the grass is super long and most of the leaves are wet from all this rain we've been having. It's been a lot of work getting everything in shape again, but we couldn't be happier to be doing it!
There are a lot more exciting DIY projects on the horizon too! Painting, furniture building, and maybe even a sneaky wallpaper, if I can get Beau on board with it! Keep an eye here and on my Instagram for more projects as they go!
Our Style
Finding our goal design was a tough one for us. Beau and I aren't not boho or farmhouse or minimalist kind of people. It took a while for us (mostly me) to figure out what kind of style we wanted for our home. When we thought of our home, we thought about warmth, coziness, and feeling at home the second you stepped inside. After many hours on Pinterest (see the inspo board here!), we (mostly me) settled on a ~vibe,~ the aesthetic cabin core. We're not going for Pinterest perfect right away, it's definitely a work in progress to get there, but it helped us pick out our colors and first pieces of furniture!
Hygge House
Blame it on romanticism, blame it on the trend of naming cars, or blame it on the eight thousand times I've listened to Folklore, but the house needed a name. She just did. And it was so hard to come The house itself felt like she needed some TLC, emphasis on the L. There's a bunch of small pieces of junk in the backyard, the shed's seen better days, inside is a lot of hammer to fit/paint to finish. She needs some open arms, mom hug kind of house love and appreciation. That need, plus our ideal cozy cabin aesthetic lead us to one name pretty easily, Hygge House. If you don't know what hygge means, it's a Dutch word for the quality of cozy, charming, or comfortable that engenders a feeling of contentment or well-being. Then, finding this adorable doormat at Ikea, it sealed the deal for us, our house became Hygge House.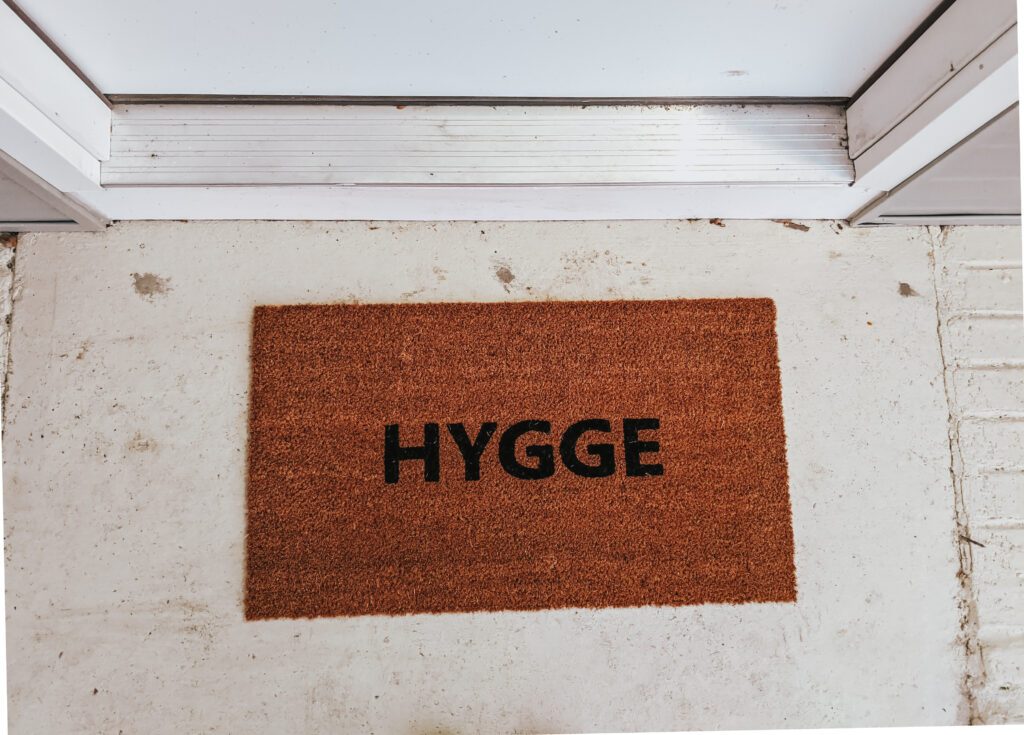 We're so excited to be in our own place, be more independent, and make Hygge House a comfy, cozy home! Keep an eye out for more home-related content on the blog, or see it as it happens on my Instagram.