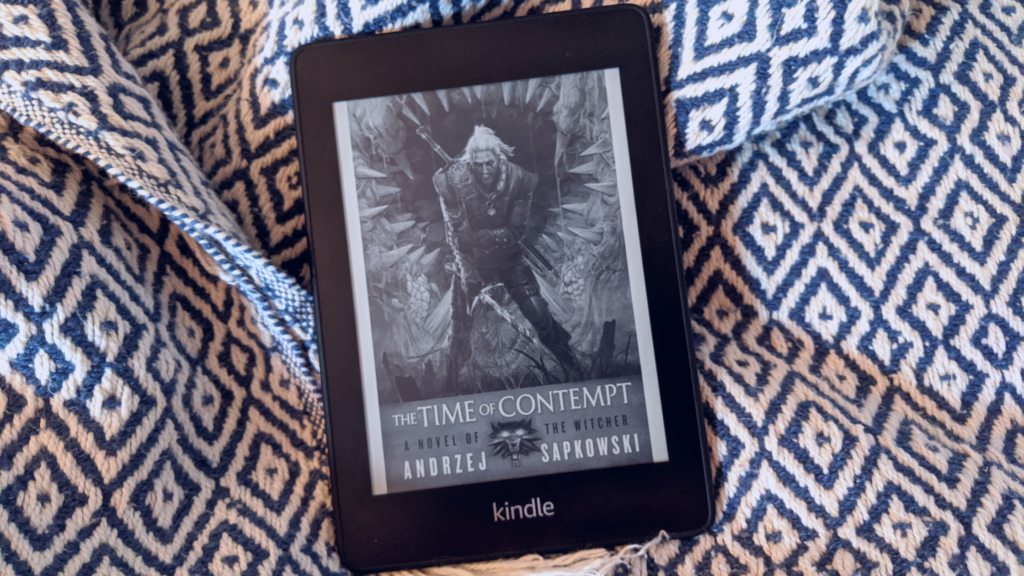 Welcome to the first Book Explorer! I am so excited to make this my first series, books were a huge part of my life growing up, and now that I'm post-grad, I have the time to enjoy reading again. Book Explorer will be a place that I dedicate to any and all things reading. Books, articles, audiobooks, and anything like it.
While I technically graduated back in January, it has been a genuine challenge to get back to reading. I used to go to the local library, walk out with a stack of books about as heavy as I was, and tear through them in a week flat, like it was nothing! Even in college, I made the time to read whenever I was on the metro, or I would take afew hours out of a day to walk to Georgetown and read by the water. And now, I have to make a conscious effort to pick up a book at the end of the day, and I'm asleep after 5 pages!
It's tough, but I've managed to keep up pretty well with my goal of 12 books. It leaves me with 8 to go for this year, but between joining a book club and treating myself to a Kindle Paperwhite have helped motivate me to read more.
Currently Reading
White Fragility by Robin DiAngelo
On the Road by Jack Kerouac
Catch and Kill by Ronan Farrow
TW: This review discusses the end of the book, as well as sexual assault/rape topics
To start, I loved The Witcher on Netflix. Henry Cavill aside, I so enjoyed the fantasy world built around Geralt and Ciri, I just couldn't get enough of it. After I finished The Witcher show (definitely not for the third time) I decided to swing into the book series too. I finished the first book, Blood of Elves, back in June, and then finished the second book, Time of Contempt in July.
The first book was good, a lot of information and exposition there, but a good enough amount of excitement for me. I had higher expectations for Time of Contempt. There was a slow burn start, then the plot kicks up quickly. It's a little tough to keep up in the excitement, feeling a little bit manic, but it fits the tone of the plot in the moment. As quick as it jumps up, is slides back into a slow burn and ends with a bang. I truly enjoyed the story, diving deeper into each character's perspective.
BUT there was a single moment, like one single page, that genuinely ruined the entire book for me. The beginning of this scene was uncomfortable, but I was able to view it as maybe it's a historical accuracy thing? And then, shockingly, it got worse. It felt like a really uncomfortable, voyeuristic, fantasy fulfillment, as opposed to something that fit the character, moment, and story. I don't want to spoil anything, but I think fair to give the ending of this book a bit of a trigger warning for anyone sensitive to sexual assault scenes.
If you're interested in reading more relating to that, there's a great article about defending rape scenes in Game of Thrones. Obviously a different series, but the point is the same.
Post Script Note:
The more I think about Time of Contempt, the angrier I get. Sarah has a great review of this book on Goodreads, that more properly displays my true feelings on this.
One thing that I did not touch on was the depiction of women throughout the book, and the literal slut shaming the entire book talks about. We step away from the actual main character, in order to talk about slutty women and how catty women are. That's it. Many characters who's entire character is built on being slutty and catty. I'm going to read book three, but there better be a real step up in the writing, otherwise, I'll just have to fling the whole series off a bridge and trust Netflix to make it less obnoxious.
Up Next
Queenie by Candace Carty-Williams
American Royals by Katharine McGee
Vanishing Half by Brit Bennett
Keep up with what I'm reading on a daily basis, follow my Bookstagram, MoiraTheBookExplorer. Looking for more non-book related content? Follow my main Instagram, MoiraTheExplorer, and keep an eye out for my email newsletter!