Summertime has always been the season of reading, for as long as I can remember. As a kid, I swapped out homework for our local library's summer reading program, skipped bike rides and sneaking out for chapter books and hiding flashlights under my pillow. Getting older, summer reading took over. Then after college, spending my summer days reading on the beach.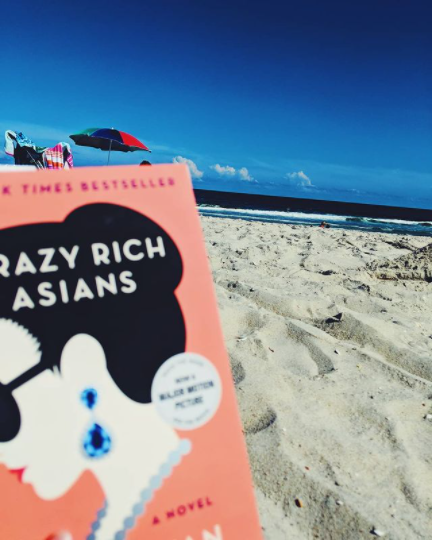 This summer, I don't know how much time I'll have to get to the beach, but I'm still leaning into the summer reading kickup. I blew through a ton of reading while I was laid up post-op, got a bunch of new e-books, and I'm ready to jump into the rest of my TBR list!
Currently Reading
City of Girls by Elizabeth Gilbert
Finished Reading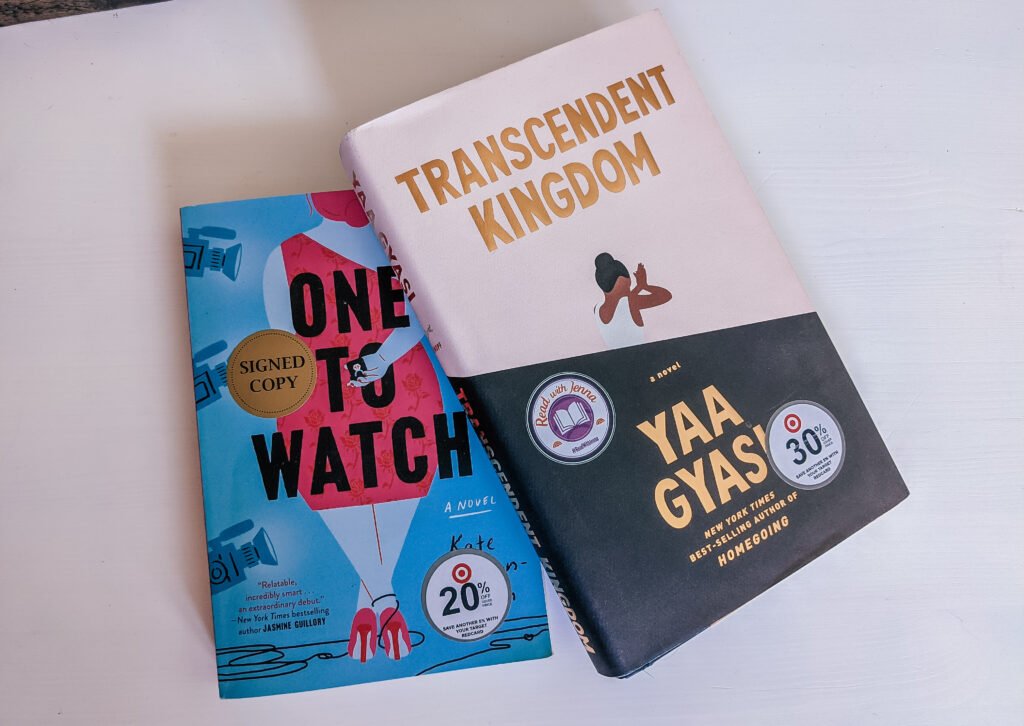 Transcendent Kingdom by Yaa Gyasi
4 / 5 Stars
Transcendent Kingdom was a genuinely good book. It was like sitting down with a bottle of wine and getting deep. It was real, it was warm, it was honest, and it was just a really good book. It tells the story of main character Gifty, a neuroscience PhD student at Stanford. The book describes the struggling relationship between mother and daughter throughout their lives through Gifty's eyes at various life stages. On Goodreads, the book is described as "exquisitely written and emotionally searing," and there's no better way to describe it.
I will say, I initially thought religion would play a bigger role in the plot, which I was a little meh about going in. Religion itself isn't really a major impact, but rather the role of a church, community, and religion in one's life, which I really enjoyed reading about. 
One to Watch by Kate Stayman-London
3 / 5 Stars
I was really excited about the premise of One to Watch. Plus-size fashion blogger Bea Schumacher gets a call to be on Main Squeeze, the book's version of the Bachelorette franchise. The book shares her journey on the show, complete with the many suitors, internet trolls, producer-created plotlines, and all that fun drama people eat up. I thought the book was an interesting concept, especially with the main character being an influencer.
The story was fine, the plot was fine. I really enjoyed Bea, she seems very in touch and real. I didn't like the actual format of the book. It switches from the main narrative, the actual story, to sharing articles, comments, social media, etc. At first I liked it, but really I just felt that it distracted from the book as a whole. On top of that the male characters were quite flat and toxic. I mean the point of most of them it to be garbage people, so put them aside, but the main male characters are just one dramatic, ignorant, could-have-been-fixed-by-actually-talking-to-each-other eye roll after another. If you really enjoy the Bachelorette franchise, you would probably like the book more than me. I wouldn't not recommend the book, but it's definitely not the top of my list of reccs!
Up Next
Catch and Kill by Ronan Farrow
Reading Goals Check-in
We're halfway through the year, so it's a good time to check in on the reading goals I set for myself back in January. In 2020, I read 75% female authors, 8% authors of color, and 16% non-American authors, one male and one female. For 2021, my goal was to read 40% or less by white authors and 30% or more by women of color. I also wanted to read a minimum of 15 books this year.
So far this year, I've read 6 books. All of those books so far have been written by women. Not a goal I've set, but still happy about it. Of those six books, 50% are by white authors, which is higher than I was aiming for. On the other side, 50% of the books I read were written by women of color, which is higher than my goal.
Going forward, I'm planning on incorporating more diverse books into my reading. I've quite a few white authors on my TBR list, but I might be bumping a few more diverse picks up to the top. Including Homegoing by Yaa Gyasi, White Teeth by Zadie Smith, and Such a Fun Age by Kiley Reid.
What's up next on your summer reading list? And how are your 2021 reading goals?
_____________________
Keep up with what I'm reading on a daily basis, follow me on Goodreads! Looking for more non-book related content? Follow my main Instagram, MoiraTheExplorer, and join the newsletter to stay in the know with new blogs, insider info, and bonus content!