What a month! June has been pretty chaotic, and I can't believe that it's already gone. This month was filled with job interviews, doubling down on work, wrangling Levi, and a whole week to recover from a pretty crazy oral surgery. I'd love to say things are slowing down for summer after this, but I think it's going to be just the opposite! I'm doing my best to keep organized and keep calm, making sure to book in time away from the computer to rest, relax, and let my poor eyes recover.
This includes working on my summer bucket list, taking a weekend trip with Cody and Levi, prepping for a nice long road trip, and even planning a dinner party with friends.
Here's what you can take for the road from me this month:
For the Bookshelf // City of Girls by Elizabeth Gilbert
I initially got a free sample of City of Girls on my kindle and I wasn't sure how I'd feel about it. Despite my initial reservations, I really liked the first couple chapters in the preview. I ended up finding the book in a sidewalk giveaway box in my neighborhood, which was amazing. I've been looking at it unread on my nightstand for months, I'm finally getting around to reading it and loving it!
For the Home // Felt Storage Basket
You may have seen on Instagram, I recently (once again) rearranged my living room again, but this current set up just feels so right for the space. In the process of creating this new layout, we did end up repurposing Levi's toy basket. Instead of having his 900 miscellaneous toys scattered around the house, it called for an emergency trip to Target. We found this super cute Felt Basket that's perfect for the miscellaneous storage. Plus, it's neutral enough that it'll work within our evolving home decor style!
For the Locals // Farmer's Markets
When I lived in DC, I loved going to the farmer's market. It was my favorite Sunday tradition and I have missed the markets since being home, for a while the local markets have just been small. This year though, the local farmer's markets have stepped up their game! On LBI, Surf City Farmers Market increased their vendors (including my favorite local shop, Root!) and on the Mainland, Stafford opened their first Farmer's Market! I haven't been able to go check it out with Levi yet, but hopefully this week I can get over there to shop.
For the Plate // Vegan Penne Alla Vodka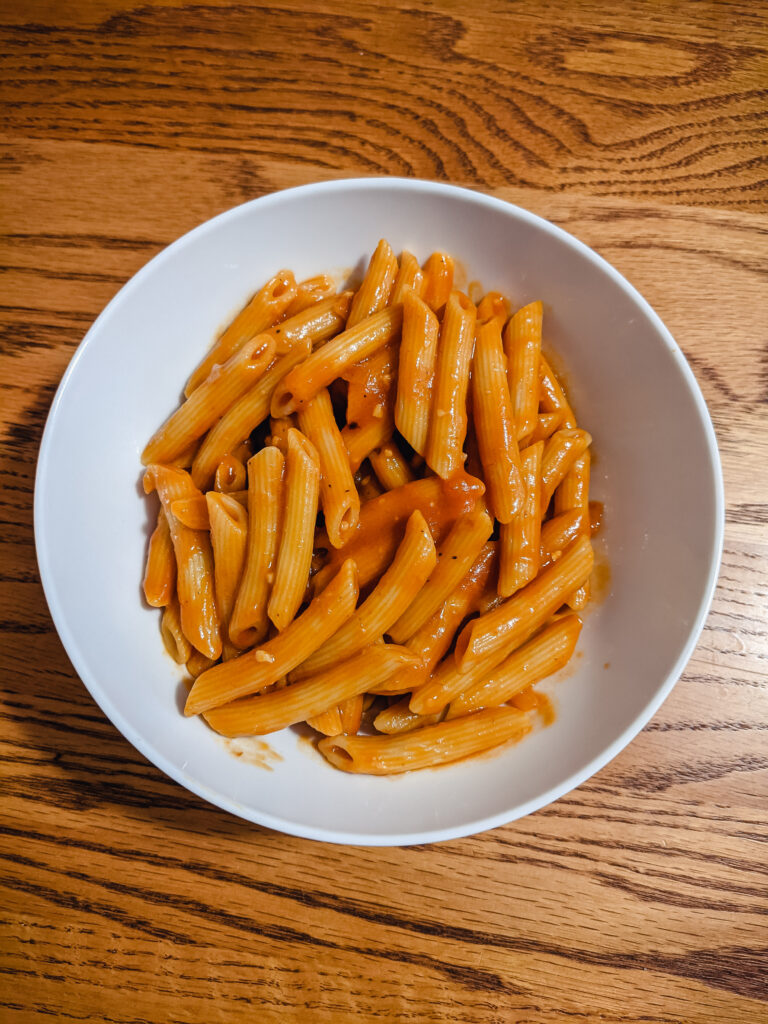 Pasta is my one true love, and the day I realized I had to go dairy-free I truly mourned for all the cheesy, creamy pasta dishes I had to give up. Finding Jenna's recipe on The Urben Life has been Life. Changing. It's such an easy dish to cook and it keeps well in the fridge (lunch leftovers!). I've been making it once a week minimum, it's a true essential in my cooking calendar!