I love hosting parties for my friends. Truly I thrive on having people over and being the central spot to be for my friends. And give me a theme? Done. Sold. Brain on overtime and I'm thriving. That being said, I, unfortunately, don't have unlimited money to spend on hosting parties (strange how that works??), so knowing how to throw these parties on a budget is essential.
The key thing to remember is that no one at your party care's how extravagant your desserts are or what fancy silverware you have. What matters the most is having a good space set up, good plans for spending, and the most important, good people!
Leaning into doing what I so love, I made it my goal to host a party every single month in 2022, each with its own unique theme. And to make it a little more of a challenge to keep all of them budget-friendly!
12 Months of Budget-Friendly Party Themes
January: Movie Night Party
In honor of National Popcorn Day, we're hosting a movie night! I wanted to kick off the year of parties with something fun and easy for everyone. Come in your best comfy clothes (PJ's or otherwise), pizza will be served, movie theater popcorn with unlimited refills, and enjoy the show! It won't be exactly free though, all theater goers are required to bring a pillow and blanket, for Max Comfort!
February: Winter Olympics
What comes once every four years and deserves to be commodified into a goofy party with built -in drinking game? Obviously the Winter Olympics! We're cracking out Mario and Sonic at the Olympic Games on the Wii, everyone is assigned a country to represent and bring a snack. We'll go head to head in three sports to see which country will win the Wii Winter Olympics.
March: Puppy Party
March has some serious party theme contenders, but since we don't know the actual birthday of our sweet, spoiled dog Levi, we're celebrating his Gotcha Day! We don't have too many friends who have dogs, but we'll have one or two over for Levi to play with, a doggy cake, and more dog-themed snacks for friends to come to celebrate our handsome dude! We're also asking that puppy party guests bring a donation of cash or items for Associated Humane Society/Popcorn Park Zoo, an animal shelter for cats, dogs, and other pets with a sanctuary for exotics and wildlife!
April: Murder Mystery
I mean what's a year of parties without a murder mystery?? I'm definitely still working on developing this idea and figuring out how it's going to go, but stay tuned!
May: Trivia Night – Battle of the Sexes
Obviously, we need a battle of the sexes for something! My friend group is full of trivia geeks, and we're all ridiculously competitive, so it's guaranteed to be a good night for everyone!
June: Persian Night
Believe it or not, I'm actually a little bit Persian! My grandfather is from Iran and he loved to cook. Unfortunately, I was super young when he passed, so I never got the chance to appreciate any traditional cooking. Last year for Christmas/Jolabokaflod, Cody got me a Persian and Modern Iranian Cookbook, and it's been a big scary challenge to take on Persian cooking. In 2022, I'm putting it all out there, going to practice my cooking and in June, I'm going to host a fully home-cooked Persian dinner party! Ideally, I'd do three courses and a dessert, but we'll see, maybe it'll be a bit more dinner/dessert family style.
July: Food Truck Night
July is the best month of the year with my birthday, Cody's birthday, and our anniversary in the same week. Last year, we had friends and family over for a good old-fashioned backyard barbecue potluck. In 2022, we're stepping it up with a Food Truck Night! Guests are all bringing a meal that you could find on a food truck. Walking Tacos, Pork Roll Sammies, anything!
August: Um, Actually
Inspired by the College Humor game show, Um Actually is a game show where contestants are read mostly true statements about nerdy pop culture and they have to figure out what's wrong. Of course, starting the correction with "Um, Actually…"
September: Spa Day
September is a busy month for me! I'll be coming back from a 10 day business trip, we have two weddings, and it's the month where I test run all my holiday cooking and baking. I for one will need a mandatory rest day! A week or two before a friend's wedding, I'm planning a Spa Day for all the girls (sorry boyfriends/fiances/husbands, you're not allowed for this one!) We're cracking out the cucumber water, face masks, and fluffy robes for this one. A whole night dedicated to relaxing and refreshing!
October: Camping Night
As the weather cools down in the fall, it's time to crack out the firepit and get cozy for a faux Camping Night! October's party is a whole camping trip, just minus the actual trip and sleeping outdoors bit. This one will be a little heavier on decor to really push the camping vibe, since it'll be similar to just a regular barbecue, but everyone will be dressed in camp-y looks (think flannel and plaid!), plenty of marshmallows for s'mores, and spooky ghost stories encouraged!
November: Chopped Night
I'm a huge fan of the show Chopped and I love to cook. That being said, I'm not anywhere near being able to actually go on a show like Chopped. So I've figured out the best solution: challenge a few other cooking friends to a Chopped Night! We'll have someone pick out ingredients for us, we each cook our meal, and then come together to present and eat! Unlike Chopped, our dishes will be a little bit bigger and served family-style for both the chefs and the judges to eat together. I really want to sweeten the pot with a prize too, but TBD there!
December: Pajama Party
I mean how else can you end the year, but with a pajama party?? Maximum coziness, the tree is up, hot cocoa station is stocked, Christmas movie marathon is on, and bringing additional pillows is encouraged! Plus the essential white elephant or secret Santa gift exchange of course.
Are the themes goofy/tacky/cheesy/insert your own adjective here? Absolutely. These parties are focused on fun and friendship, and going on year three of unprecedented global chaos, I think we all could use a little cheesy, goofy joy! Now that we have our themes, how am I going to keep all these parties budget-friendly?
7 Tips to Host a Budget-Friendly Party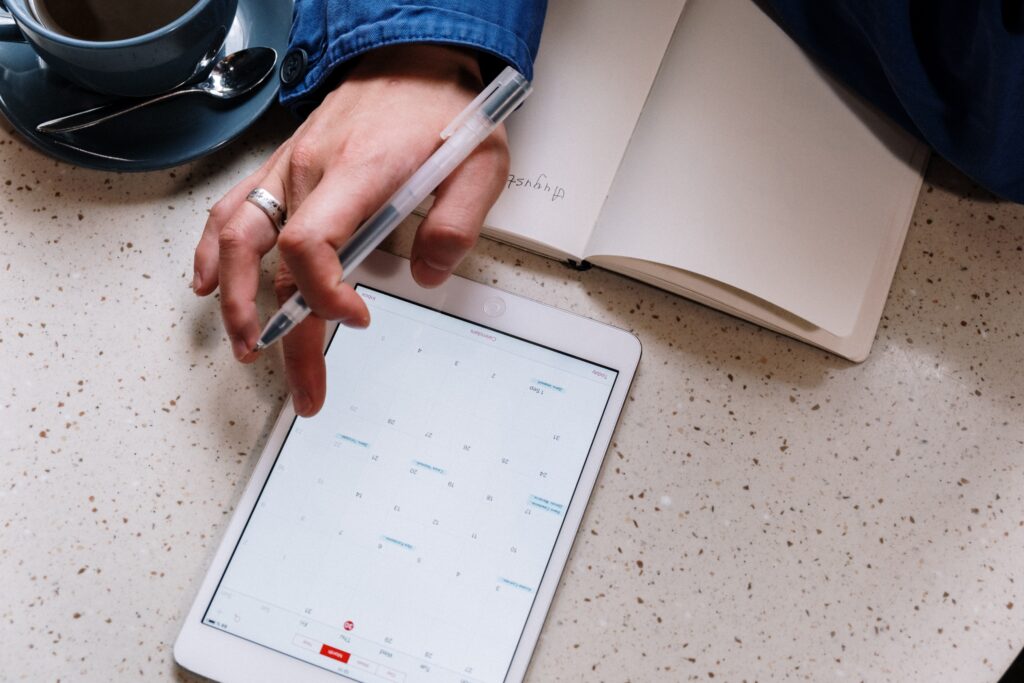 Create a Party Budget
And stick to it! Don't let yourself go over it by even a penny. Spending coming close? Return that extra pack of plates or ask a friend if they have any extra old table clothes around. If you're not good at keeping your budgets, take out the cash you budgeted, leave the debit card at home, and when you're done, you're done!
DIY or Bargain Shop Your Decor
If you read one sentence in this whole blog post let it be this: Do NOT buy fancy party decor! Just don't! It's NOT worth it. Make your party decor financially and ecologically more sustainable, find easy, DIY, and reusable decor. No one will remember a party for your iconic streamer display. Grab things from the Dollar Store or Five Below, shop Facebook Marketplace for people selling seasonal items, find simple DIYs, and get creative. Don't think you've got the creative chops? Grab a friend to help, we all have at least one person who can make magic out of some cardboard, spray paint, and some markets!
Make it a Potluck
Keep the food budget low by having guests bring a dish! I'll always provide a majority of the food, but friends and family are always happy to bring a snack or side dish to help.
Perfect the Playlist
No party is complete without music, so make sure to take the time to cultivate the perfect Spotify playlist for the night! A great way to encourage guests to join in is to make it a cooperative playlist, anyone can add songs and it's much cheaper than a DJ request table! Just make sure it's a long enough playlist, no risk of repeats.
Save on Drinks
Alcohol can be a major expense for parties, and it's super easy to go overboard with it. Make one signature cocktail for your party so you only need to have one type of alcohol on hand! If you know you have light and non-drinkers coming, it can't hurt to grab a pack of beer and some soda too, so everyone can have a drink available!
Let Guests Know What You're Providing
Nothing is worse than showing up hungry to an event with no food. When you invite folks, let them know what kind of food and drink you will or won't have, so they can be sure to grab dinner before or come hungry.
Don't Buy When You Can Rent
One thing people always forget about, you can always rent items for your party! We have a party rental company in town, and I rented tables and chairs and spent less than $50 to have them for three days. Much cheaper than buying three tables and 20 chairs to use once!
If you're using an item over multiple parties, it's definitely better to buy. But if something is a one or two time use or too big for your home storage, renting can be a great option!
A successful party for your guests doesn't mean you have to bankrupt yourself! Everything comes down to having a good space set up, good plans for spending, and the most important, good people. What you spend on snacks and decor has nothing to do with it.
Stay tuned to see how my 12 months of budget-friendly parties turns out, and tag me in any budget-friendly parties you host too! Be sure to follow me on Instagram at MoiraTheExplorer, join the Affordable Living Facebook group, join the newsletter to stay in the know with new blogs, insider info, and bonus content!